WHAT SETS US APART
Our team is made of experienced licensed professionals with a passion for patient care and achieving the best clinical outcomes. As we mentioned in our mission statement, our passion and goals go beyond providing specific procedures. We use a holistic approach to get to know our clients and provide them with highly individualized treatment plans to address their specific concerns and achieve their specific goals.
We firmly stand behind our belief that we can prevent many chronic diseases by engaging our community with a proactive approach to their health and wellness.
By enhancing your physical beauty, decreasing your body fat percentage, improving your physical fitness, and achieving a well-proportioned body composition, you will achieve a better mental and emotional state, and you will be at a much less risk of developing many illnesses including obesity, diabetes, hypertension, stroke, and heart disease. We base this approach on many years of clinical experience, as well as, a thorough review of the latest research and evidence-based medicine.
Cherry Payment Plans
Get treated now and pay over time with Cherry. Cherry is a payment plan designed for your health, beauty, and wellness needs and procedures and allows you to make convenient monthly payments. Here are some of the benefits you'll receive with Cherry:
3 Reasons Why Patients Love Cherry:
Cherry qualifies patients for up to $7,500.00
There is no hard credit check
Cherry offers zero percent financing options*
*0% promo APR is subject to approval. Regular APR 9.99% – 35.99%. Down payment may be required.
APPLY WITH CHERRY
How does Cherry work?
Cherry performs a soft credit check, that does not hurt your credit score, to determine approval amounts and contract type, as well as to verify applicant identity. Cherry may ask for additional information from some borrowers in order to determine approval amounts.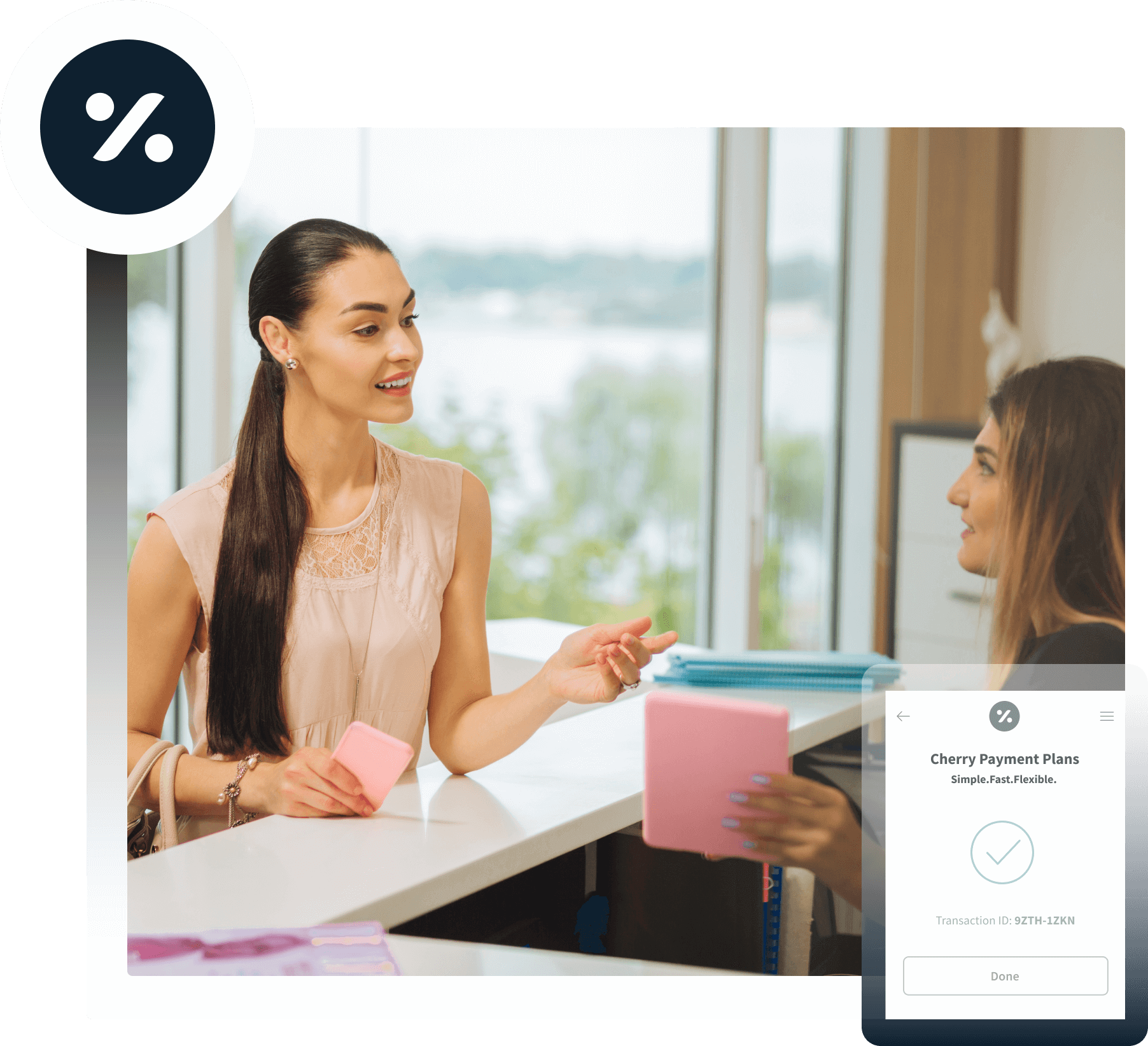 Patient Requirements
Patients must be at least 18 years of age
Patients must have a valid U.S. State drivers license
Patients must have a valid bank issued debit card Cherry Images to Use (please use where is it appropriate)